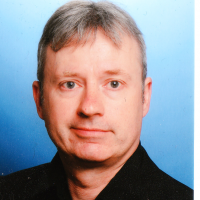 Stuart Field
Thrillers
A thriller author who writes the John Steel thriller series. The first book is Steel and Shadows.
Born in the West Midlands, Great Britain. Later I joined the armed forces where after 22 years of fun and adventure I left to start as a writer. Married with a daughter I still have not grown up which helps with the imagination. Love to travel and experience other cultures. love to love life.
"You only fail when you stop trying."
P.S.Syron-Jones